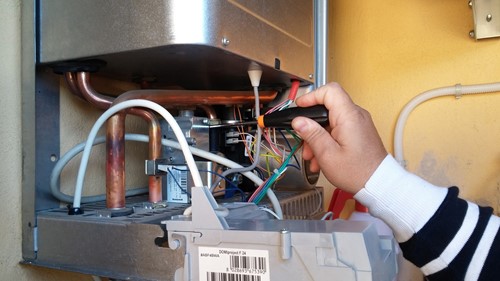 Your home goes through a fair amount of wear and tear throughout the year, which can result in needing to repair or replace certain elements. However, performing annual maintenance tasks can help your home stay in excellent condition year after year.
Here are a few tasks to complete throughout your year to keep your home fresh and rejuvenated:
Drain the water heater
A buildup of sediment in your water heater can shorten its lifespan. Draining your water heater each year helps eliminate sediment, so it doesn't accumulate over the years. Doing this on an annual basis can help your water heater last longer before needing to be replaced. This maintenance task also helps ensure your water heater works properly, so your home always has plenty of hot water.
Check for termites
Termites are among the biggest causes of serious property damage. Checking for signs of a termite infestation once a year is important, so you can get pest control treatment started right away. Signs you have a termite problem include seeing mud tubes connected to your home's exterior, having areas of weakened wood and tiny holes in drywall.
Clean the dryer exhaust
Your dryer exhaust can get clogged with lint over time, which can be a fire hazard. Lint buildup can also make it harder for your dryer to work efficiently. Check and clean your dryer exhaust once a year to remove lint buildup and keep your dryer running smoothly.
Schedule professional HVAC maintenance
Your HVAC system experiences considerable wear and tear, especially during winter and summer. An annual HVAC maintenance visit can go a long way toward helping your HVAC system last longer and run properly over the years. These visits include having HVAC equipment inspected and cleaned, so your heating and cooling systems run efficiently.
Clean and oil garage door components
Your garage door springs, rollers and hinges should be oiled or lubricated once a year. You should also clean the garage door tracks on an annual basis to remove debris. These tasks help ensure your garage door opens and closes as quietly, safely and smoothly as possible.