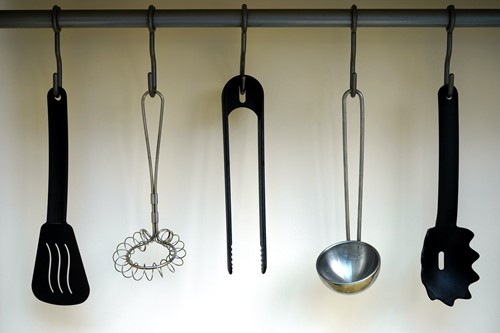 Small kitchens can be problematic for many reasons. One of the most common issues with lack of space in a kitchen is lack of storage options. However, there are some storage strategies you can use to make the most of a small space. Here are some tips to get you started:
Reduce Clutter
Do you have plenty of gadgets hanging around your kitchen you aren't using regularly? Take stock of the tools and items taking up space and consider whether you could put them elsewhere. An unused ice cream maker, pressure cooker or electric wok might just be taking up extra space in your kitchen when they could be easily stowed away in a closet or basement.
Use Shelving Units
Small kitchens often lack cabinet space, but you can make more with custom shelving. Whether you need to store dishes, food items or kitchen gadgets, wall shelves can save you space. Floating shelves are a simple and inexpensive way to use your walls for storage. You can also repurpose small bookcases or armoires for additional storage.
Try an Island
Portable kitchen island units exist to provide additional storage and prep space for smaller kitchens. Many of these have fold-out counter space and drawers and cabinets. Rolling carts are convenient for tight spaces because you can move them on the fly. Otherwise, you can use a high table as a DIY kitchen island.
Hang It Up
No matter how small your kitchen is, you can find vertical surfaces to use for storage. Try adding hooks in various places, whether on walls, under shelves or the inside of cabinet doors. Hanging utensils, kitchen towels, cookware and drinkware will save space and build on an eclectic kitchen design.
In addition to vertical spaces, you can also hang items from the ceiling. Try a hanging pot rack over your sink or range. If you have a kitchen island, hanging a rack above it makes a stylish statement and creates useful storage.