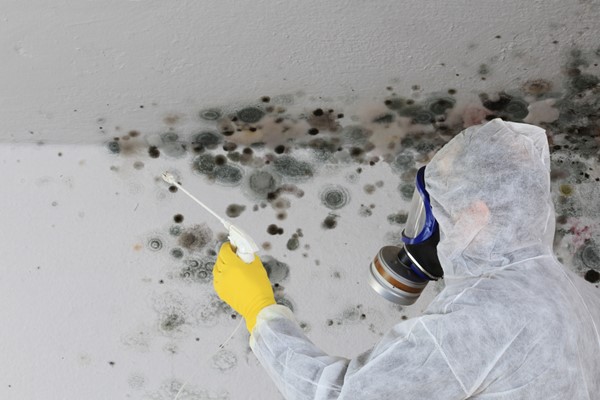 The last thing you want at the house is a mold problem. Because they are allergens, molds can trigger rash responses in homeowners. It is impossible to permanently terminate mold spores because they are initially floating in the air. They only grow into colonies when they find a spot suitable for them.
Mold is a fungal growth that develops on wet materials or in a damp atmosphere. Though they are essential in nature, they can pose serious health risks and deteriorate your home if they grow indoors.
If your home develops mold problems, it can be tricky and expensive to control. Trying to get rid of the mold may even lead to its spread to other parts of your home without careful mitigation. Mold remediators are the only professionals to help you with this, but why wait for it to get out of hand when you can prevent it?
Since you can't permanently displace the airborne spores, and you certainly want to save money, mold prevention should be your next line of thought.
Here are the best ways to prevent mold infestation in your home:
Get a regular roof inspection
Molds arise as a result of excessive moisture from leaks and cracks. The roof is a critical component of the house often overlooked until there is a significant reason to attend to it, but this shouldn't be so. Carrying out routine roof inspections will reveal hidden leaks and holes in your roof where water seeps in. You also get to find out if there are parts of your roof that need to be fixed before they become serious issues that may even lead to roof replacement.
Seal off all holes and cracks
Whenever you find any hole or crack that can serve as a passageway for water in your roof, walls or other places water isn't supposed to penetrate, it's important to seal it up. Ensure the cracks are properly caulked, so the water is kept out entirely from causing damages. If you have a leaking faucet in your kitchen, you should get it fixed too because water damages to the wooden parts of the kitchen cabinets can accommodate these messy molds.
Use disinfectants
As you now know, mold spores are ever present in the atmosphere within your home. With suitable fungi disinfectants, you can control them before they get out of hand.
Keep your home's temperature stable
Because molds can only thrive in a moist environment, it is essential to keep your home moderately dry and cool. Make sure the rooms get proper ventilation and the right amount of sunshine because direct sunlight prevents mold growth. If you use a smart thermostat, set your home to be between 68°F and 72°F.